At Goldrich Printpak, we know as much about modern boxes as is possible to know. We also know our passion for boxes isn't for everyone! If you have a great product but don't know how to box it, consider the following before you make your choice: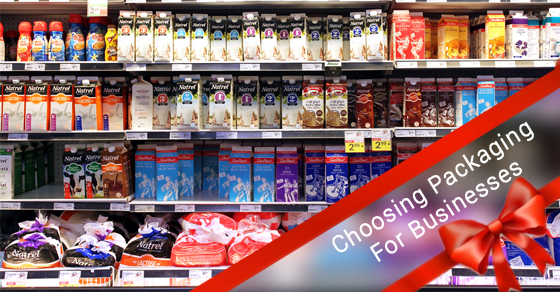 What will stand out on a shelf?

Take a look at a store that carries the competition. What does the shelf look like? Are most products in complex or simple packaging? What kinds of colours are dominant?

Think about what would make you, as a consumer, take a box off the shelf. We often find that customers do best with bold, minimalist designs that feature modern typeface and deep colours. If you need a more conventional package, you can also work with a designer to create one that will still stand out on any given shelf.

What kinds of protection does your product need?

Most products don't do well under water, sunlight, and compression, but you can find boxes that are designed to provide a good level of protection against all three. However, for particularly vulnerable products, you may need some extra protection. Different box design options can save your most fragile or finicky products from the hazards of shipping.

Additionally, your product may legally require a certain box design in order to be sold in Canada or abroad. Our staff members can help you know whether or not your boxes comply with Canadian and international standards, such as the International Standards for Phytosanitary Measures.

What do your vendors need?

Your vendor may have specific needs, depending on their shelving practices. For example, some vendors prefer bulk packaging in addition to individual packaging, for ease of storage and transport. Others find that bulk packaging contributes to waste on their end. Ask vendors and potential vendors about the best ways to make life easier for them.

How can you be eco-friendly?

This is not an environmentalism question. It's a business question. Eco-friendly materials don't cost more than non-eco-friendly ones, and many customers get a little feeling of accomplishment when they read that the packaging on the product they just bought is recyclable or sustainable.

Most businesses only get a few opportunities to add value without increasing cost, and being eco-friendly is one such opportunity.

Can any part of the packaging be re-used?

Never pay for something twice if you can pay for it once. Vendors often have programs for returning packaging to manufacturers. You may even be able to set up a rewards system for customers who bring in the packaging when they purchase a new product.
Recent Posts
Categories
Archives
Feeds