Did you know that manufacturers sometimes spend just as much money on the look and feel of their products' packages as they do on the products themselves? This should not come as a surprise though - packaging design is a central marketing component.
The ideal design should be both functional and eye-catching. The box should be easy to open but also keep the product, whatever it may be, in position and prevent it from moving around. This, of course, is to maintain the product's integrity.
Then comes form. As a manufacturer, you may be able to make something that is really going to sell big on the market. However, if the design looks unappealing and otherwise unattractive to buyers, it may not receive more than a passing glance.
That's why creativity and innovation always win the advertising race. To that end, there is indeed an event that celebrates and salutes the top companies that have done precisely this. The 2013 Dieline Package Design Awards, a massive event in which over 1,100 competitors from 60 countries around the world submitted their designs, announced its winners earlier this summer.
Even if you are not a fan of the animé series Dragon Ball Z - which joined forces this year with a major Japanese fast food chain for its innovative design – it deserves a tip of the hat, along with the other companies featured here.
When looking at these designs, just imagine all the hours spent at the drawing board. In the advertising world, these package designs are an art form. In essence, they encapsulate everything an "ad" is meant to. They are catchy and intuitive, and some are just plain fun!
Package Designs: Only the best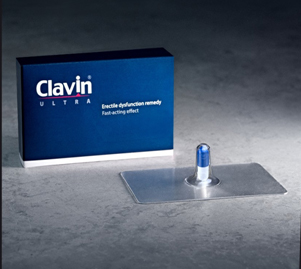 Bold and daring, this "package" is clearly not afraid to get its point across. For men suffering from erectile dysfunction, the upright pill should offer some form of inspiration. In an industry such as this one, where discrete shipping and eluding discussion of the product's true purpose is the norm, Clavin has no shame in taking a humorous stance on the issue. In addition to being somewhat silly, this design is incredibly influential from a marketing stance. The moment the customer opens the package, they are greeted with a mental image of sorts, a cure to their woes!
The limited-edition packaging for this over-the-counter medicine – only 500 were produced – has quickly become a collector's item, and seems to have stimulated sales.
"Recipients mostly chose to keep [the package] intact and during the month of September sales figures for the regular box spiked to an annual high of 5,678 boxes," according to Clavin. "That's approximately 20,800 incidents of sexual intercourse with one occurring every two minutes."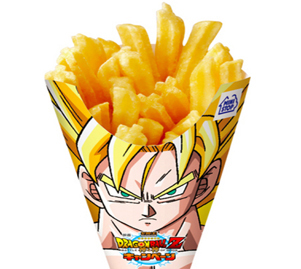 Finally, a fry box design that does not come off as simple and ordinary. Dragon Ball Z fries may not taste better or even as good as the countless others made by fast food companies across the world, but you can bet they probably sold out like crazy upon their initial launch, especially among the show's wide-reaching fan base.
The playful packaging makes the french fries appear like the upright blond hair of Vegeta, a major antagonist in the animated cartoon series. Introduced this year by the Japanese convenience store and fast food chain Ministop – a corporation boasting more than 4,000 franchises – the design was timed to coincide with the 2013 launch of a new movie, entitled  Dragon Ball Z: Battle of the Gods, the eighteenth feature film in the wildly successful history of this animé series.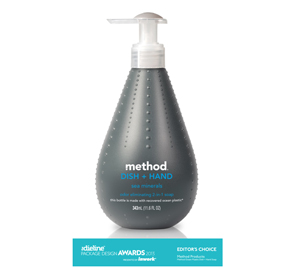 More and more businesses have begun recognizing the importance of promoting eco-friendly designs as a part of their marketing campaigns. Surveys have indicated that consumers are willing to pay more for environmentally-sound products.
Method, an environmentally-sustainable soap manufacturing company, won Dieline's 2013 Editor's Choice award for developing a bottle for their "2-in-1 hand + dish soap" product made using plastic recovered from the ocean, combined with recycled post-consumer recycled plastic, making them the first company to make a package out of ocean plastic. Company employees and volunteers gathered the material – more than one ton of discarded plastic – from the beaches of Hawaii.
Method presented the idea at Dieline's 2011 conference, where its design team previewed the prototype. Their efforts came to fruition this year with the release of a new line of soaps, packaged in an attractive bottle. "It has been incredible to see this ambitious and innovative project come to life," wrote Andrew Gibbs, Founder and Editor in Chief of the Dieline.
The tag-line at the bottom of the bottle – "this bottle is made with recovered ocean plastic" – confirms the sustainable source of the material, hammering home the message to customers.
Goldrich Printpak is committed to sustainability, offering printing services that use eco-certified inks and products that carry a stamp of approval from the Forest Stewardship Council.
Recent Posts
Categories
Archives
Feeds